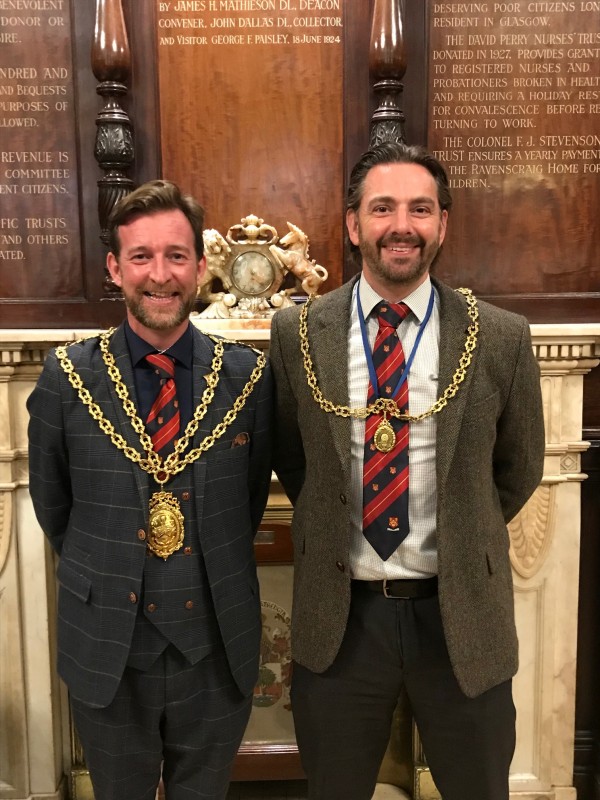 Visitor and Collector sworn into office
Roddy and Stuart have worked together on many projects in the past, raising money for the many charitable causes aligned to both The Maltmen and the Trades House of Glasgow and increasing awareness of the organisations. They are looking forward to a productive 2021/22.
Members of the Maltmen then enjoyed some uplifting words from Deacon Convener Ken Dalgleish, who reminded them that although the last 12 months had been challenging for the Crafts and the House, much had been achieved - including the Maltmen attracting 7 new members from predominately the hospitality sector. The DC was joined by Collector Billy Birse-Stewart and Clerk & CEO John Gilchrist.